4.25×11″ Parade Flyers

These 4.25×11.5″ flyers were printed on 25lb, coated paper. They were printed for the purpose of handing out during the 4th of July parade. They were created to be durable and still look good while being handled or if the weather was damp. They could also be folded easily to put away for later reference.
---
Door Hangars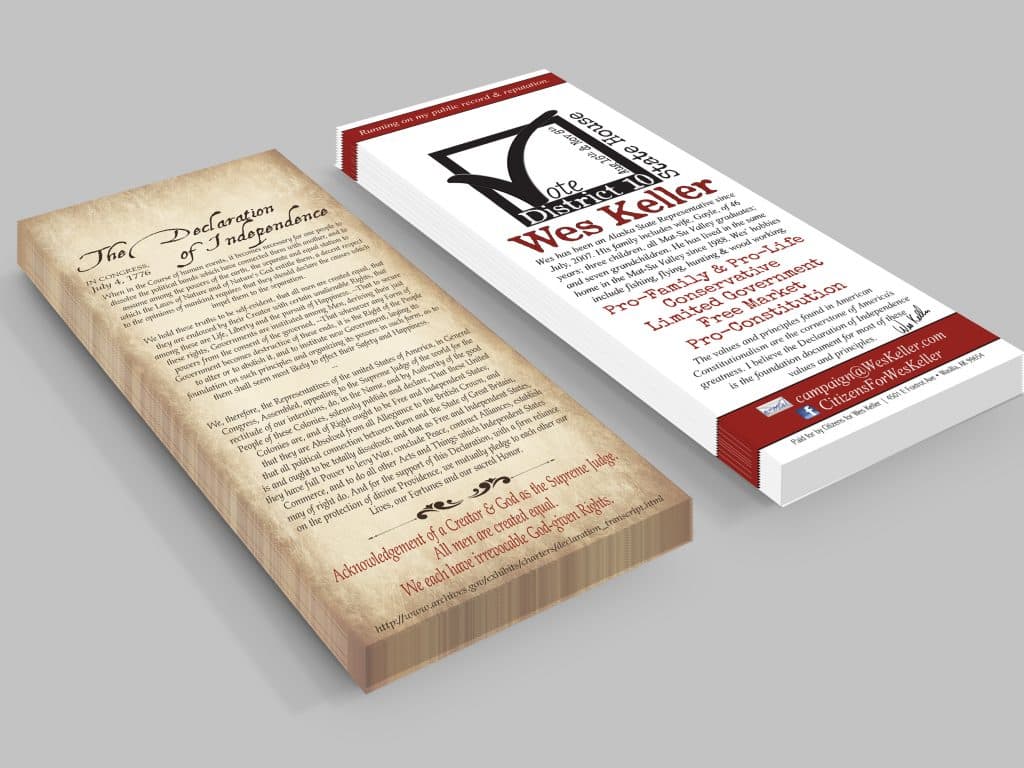 These actually had a hole cut in the top center so they could slip over a door knob. They were for walking door-to-door.