As a business owner it is important to portray a consistent brand across all platforms, digital and printed.
Here is an example of a branding suite: business cards, envelope, and letterhead – all utilizing the same brand colors and logo. You will notice it is not all matching as much as they are coordinating. The header of the letterhead is the same as the back of the business card, and the front the business card has the same vertical color bock as the envelope and horizontal line off the bottom of the "K" as the resume has. The resume is not part of the branding suite, but it does coordinate to make a complete cohesive presentation.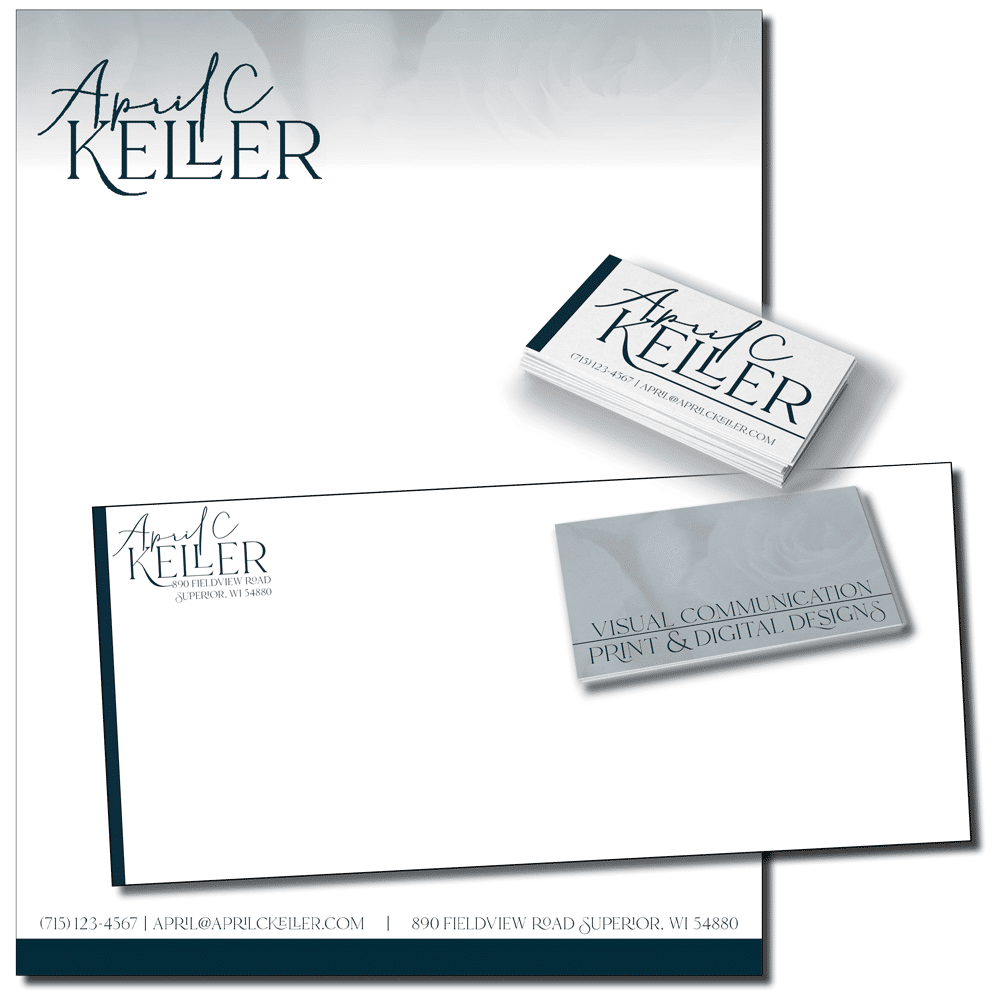 The perfect leave-behind piece: coasters
These are useful, encouraging, and have contact information for easy communication.